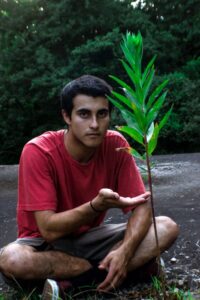 My name is Diego Romero-Aros. I'm an RPG creator and writer from Wilmington, Delaware.
This blog exists as a directory for my various ramblings on game design, RPG experiences, and more.
I also run the independent record label Impetus Records, documenting the punk scene in Wilmington and other areas. You will find the occasional piece on my thoughts regarding music, underground counterculture, activism, and more here.
I'm also a fan of direct communication! This site is meant to help me get some of my thoughts out, but I encourage anyone to start up a dialogue if they want to. Email me at diego (@) thewetlander.com or send some good ol' snail mail by sending letters to 13 Delaware Ave, Claymont, DE 19703.
Creating the Wetlander
Blog Updates: 2022
Full Disclosure: Some links on this site lead to products available on other sites. When you click on these links, The Wetlander may receive a commission for any sales made. The affiliates of The Wetlander include, but are not limited to Bookshop.org, the eBay Partner Network and others. These sales help me run the site without any ads. Thank you for your support!